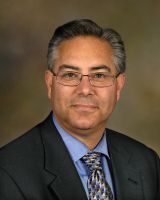 Welcome to my Web site, where you'll find a wealth of information in the form of newsletter articles, calculators, and research reports. 
Today's investment climate offers unprecedented opportunities. My mission is to help my clients take advantage of those opportunities by providing them with three key tools:
1. A clear understanding of their financial goals

2. A well-defined roadmap for achieving those goals

3. Ongoing advice to help adjust their roadmap when their needs change
I cover all areas of financial management, from investment and retirement planning to risk management and estate conservation. I strive to help my clients develop a comprehensive, cohesive financial plan that fits their unique needs and enables them to meet both short and long-term objectives.
On my Web site, you'll find valuable information for evaluating your current position and progress toward financial goals. We offer educational articles that outline financial concepts and highlight products designed to fill the gaps in your financial plan. You'll also find calculators that will help you assess your current and future needs. Please remember to visit our Web site often, as our content is constantly changing.
For help with your financial management, or for more information, please contact us today.
A 1035 exchange may allow a permanent life policy to be traded for a more suitable insurance product.

This article looks at credit quality in the corporate bond market and the potential impact on fixed-income portfolios.

A look at what's driving the high consumer confidence level and the importance of consumer spending to the broader economy.

Small-business owners will want to take full advantage of every legal tax break available, such as deductions for a home office and automobile expenses.